Abilene, TX • September 26, 2023: Marking a significant stride in fostering relationships and sharing insights, Texas Agency Alliance (TAA) proudly announces the successful completion of an inaugural series of networking events that took place across three major Texan cities this September. Members convened at the Double Tree by Hilton in Lubbock on the 19th, followed by a gathering at the Courtyard by Marriott in Abilene on the 20th. The finale of this tri-city tour occurred in Fredericksburg at the Texas Wine Collective on the 21st.
"These meetings not only showcased the vastness of TAA's presence but also our steadfast dedication to connecting members throughout Texas," reflected Ian Exelbert, TAA's Chief Executive Officer.
With an nearly 100 attendees across all three events, the agenda focused on an overview of TAA and SIAA's growth trajectory, the new AccessPlus, as well as an in-depth exploration into the Oil, Gas, and Energy sectors. There were also specialized carrier roundtables, which was paired with an exclusive member networking reception.
In addition, attendees were reintroduced to the newest members of the team: Regional Vice President Whitney Carpenter, Agency Growth Coach Kaci Adejobi, and Placement Specialist Shondra LaChelle Caldwell. A significant point of discussion was the Alliance's intent to provide members with a more tailored and personalized support system, demonstrating their commitment to growth, collaboration and connection. This was complemented by the introduction of specialized services, crafted to assist members at diverse stages of their agency's evolution. And, not to be overshadowed, were the critical discussions that tackled the intricacies and challenges of the market's current dynamics.
"This series of events was not just about current Texas market trends but also a vibrant vision of our collective future in the great State of Texas," said Exelbert. "It concluded with a small group of us attended a TX high school football game where Agency Growth Coach Kaci Adejobi's son's team had an exciting third win and still undefeated season. It was so much fun to experience some San Antonio high school football as the finale to our productive week throughout Texas. "
TAA expresses its gratitude to the members, staff, leadership, and strategic carrier partners for making this event a landmark success. Encouraged by the overwhelming response, plans are already underway for subsequent annual gatherings.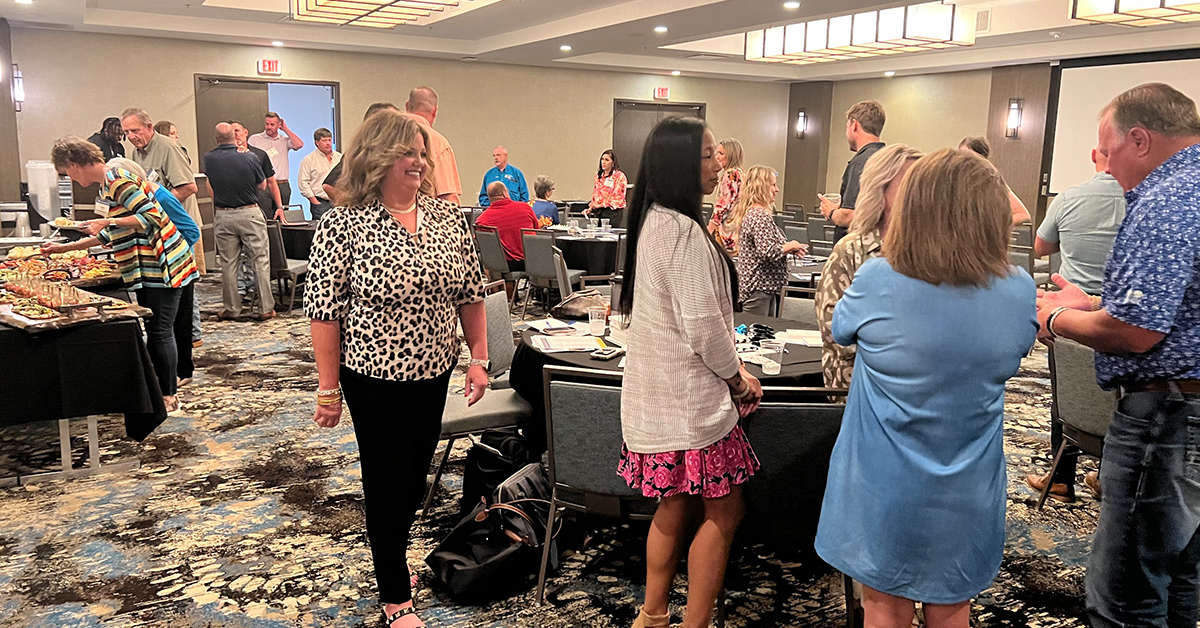 Read this press release in Program Business, 27 September 2023